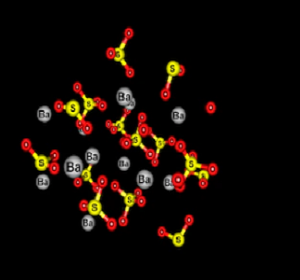 Barium Sulfate(BaSO4) - CAS 7727-43-7
9X Minerals LLC - Barite Supplier from China
9X Minerals LLC was established in 2014 with one self-possessed Barite-Fluorite Mine - Lijiashan Hill in Dejiang County, Tongren City, Guizhou Province, Southwest China.
With shareholders' strong financial support, 9X Minerals LLC acquired Jiguanling Hill Barite Mine in Majiang County, Tongren City and grinding facilities. In a few years, 9X Minerals LLC has gained rich experience in barite ore processing and grinding for the application of oil drilling and powder coating/painting/chemical grade. Furthermore, our efforts to pursue better quality was recognized by many reputable clients.
Our Strengths:
- Two self-owned barite mines, own grinding plant which is close to river loading port, customs clearance could be handled in factory, then load on barge and deliver to your destination port directly.
- Stable annual supply with about 60,000 tons for oil drilling grade, 25,000 tons for paint grade, and 15,000 tons for chemical grade.
- The various products could be customized by our factory.
- Most competitive price and best service.
Major Applications of 9X Minerals LLC Barite Products Are:
- Oil drilling
- Powder coatings & painting
- Paper, rubber, plastics etc.
- Pharmaceutical
- Constructions