Lijiashan barite mine has returned to work in an all-round way while doing well in epidemic prevention. The management personnel strictly implement the epidemic prevention emergency plan measures to ensure the health of the workers. The on-site workers are full of energy. The driving footage of the mine once a day reaches 10 meters again.
Roadway tunneling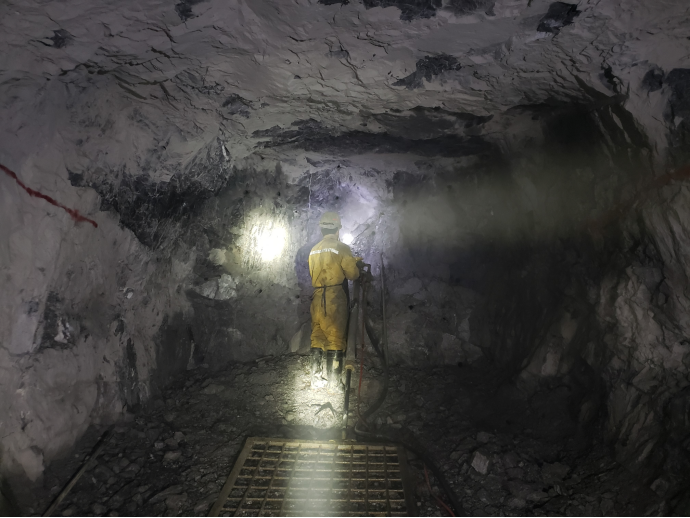 Compared with the survival of enterprises, life problems are more serious. Since the outbreak of the epidemic, whether to return to work on time is the focus of all enterprises. An enterprise with a sense of social responsibility must consider the health and survival of its employees while considering the survival of the enterprise. After obtaining the government's permission to return to work, 9X Minerals actively formulated the measures for returning to work and epidemic prevention in Lijiashan, purchased and stored epidemic prevention materials, and strictly carried out the basic work of disinfection and temperature monitoring.
Epidemic prevention work meeting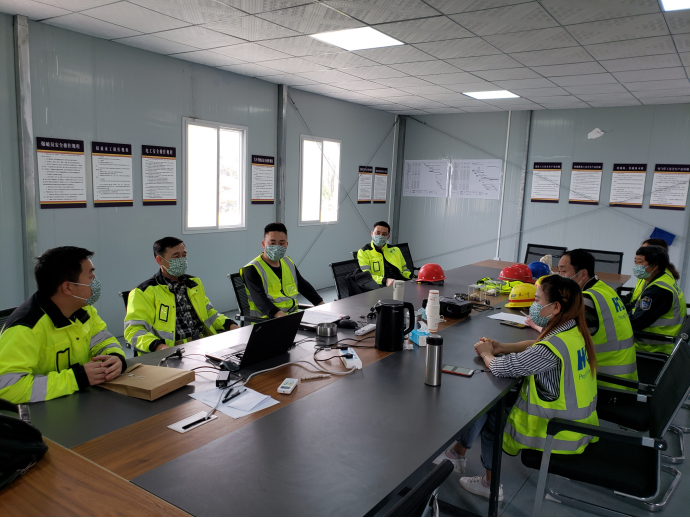 Count epidemic prevention materials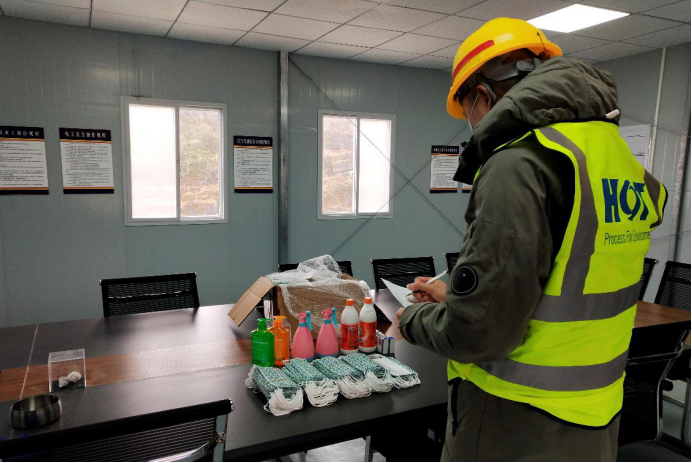 Temperature monitoring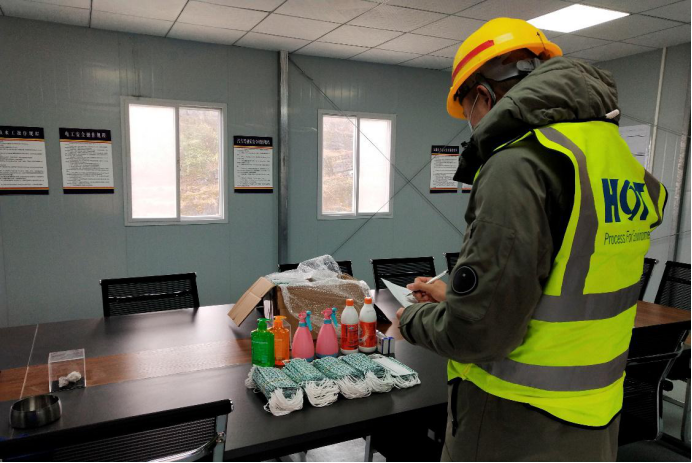 All things are renewed, and old diseases are healed. The COVID-19 pneumonia mercilessly killed many compatriots. In April 4th, the national mourning campaign was held to express the deep condolences to the martyrs and the compatriots who died in the fight against the outbreak of the new crown pneumonia. On the same day, the site of Lijiashan barite mine held a mourning activity for the whole staff, deeply expressing their mourning for the dead! At the same time, we sent Hubei employees to designated places for isolation according to the requirements, so as to be conscientious, responsible, non discriminatory and differential treatment. At present, they have been working and living normally in the mine. I hope that not only spring, but also you are safe after the epidemic!
Memorial ceremony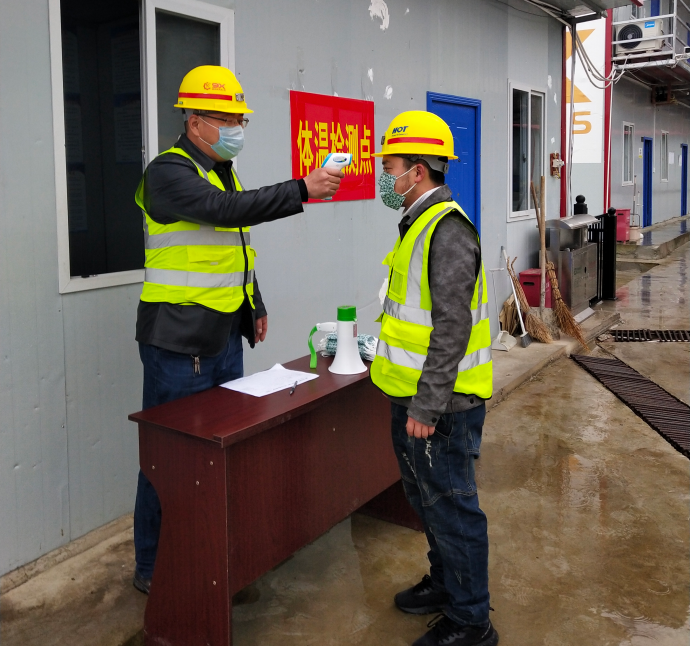 Lijiashan barite mine carefully does a good job in the investigation of potential safety hazards, and conducts fixed-point investigation of multiple underground operation areas, so as to ensure that it can return to work in a safe and orderly manner. In the north there is "auspicious snow heralds a good year", in the south there is "spring rain is as expensive as oil". This year's spring rain in Guizhou is extremely fierce. On March 27, Lijiashan mine also had a downpour, which is likely to cause geological disasters. Lijiashan mine quickly carries on the comprehensive inspection to the mine, prevents the production hidden danger which the natural disaster brings. At the same time, 9X Minerals is planning to build a beneficiation plant in Lijiashan mine, so as to make sufficient preparations for the production of Lijiashan mine.
Support inspection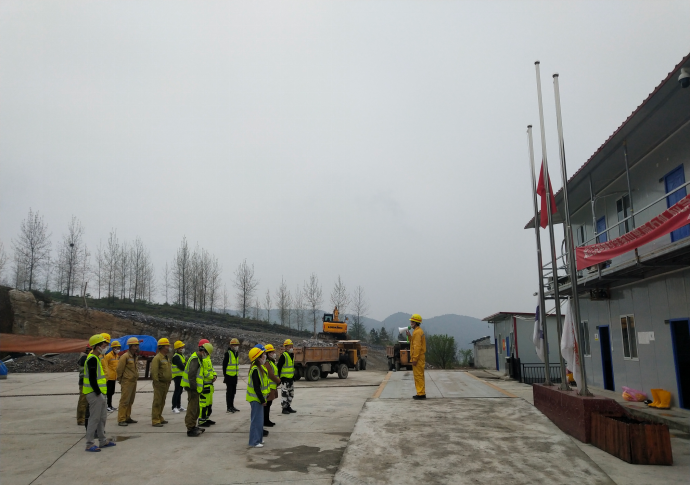 Borehole wall inspection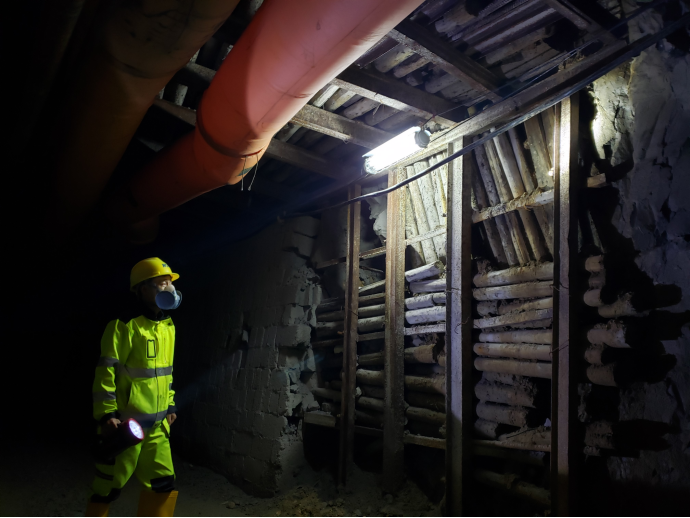 Ventilation pipe inspection